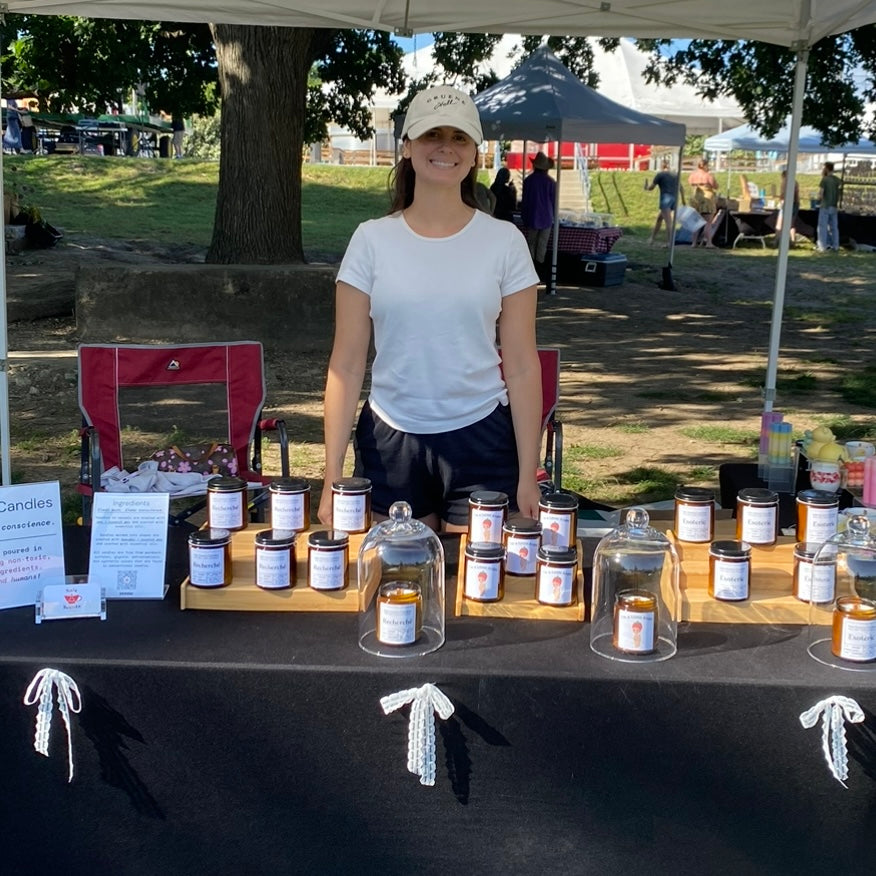 Hand poured in Dallas, Texas
All candles are hand poured, packaged, and shipped by Presley. She does it all with a big ol' smile on her face! Thank you for your support!
Contact Us
Our Story
Founded by Presley in 2019, Safe Scents Candles emerged from a genuine passion for creating non-toxic candles that enhance your well-being. What began as a small hobby in her apartment's tiny kitchen has blossomed into a thriving business, all thanks to Presley's dedication and unwavering commitment to quality.
At Safe Scents Candles, we believe that the ambiance and aroma of a candle should uplift your spirits without compromising your well-being. That's why every candle is crafted with non-toxic ingredients, ensuring a clean and sustainable burn for you to enjoy.
In an industry crowded with mass-produced candles, Safe Scents Candles stands apart as a labor of love. As a one-woman show, Presley handles every aspect of the business with care. From hand-pouring the wax to packaging and shipping, she ensures that every step reflects her commitment to excellence and appreciation of your support.
Join us on this aromatic journey and experience the transformative power of Safe Scents Candles. Elevate your space, indulge your senses, and enhance your well-being with candles that are made with love and care, just for you.